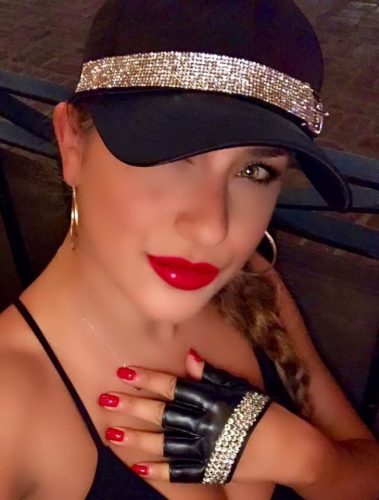 Dona Maria, an international songwriter, composer and recording artist in multiple languages is engaged in recording music and producing the most artistically music that inspires and entertains fans around the world.
Her history of several released successful recordings of songs and music videos date back more than a decade and comprises a collection of music in several languages, started in 2007 with her first hit 'No Quiero'.
Her latest single 'No More Tragedy' is produced by DM the NO and featured in the 62nd FYC Album by various artists – an award-winning album that brings together international artists who were selected in the Grammy Awards 1st ballot, distributed by Bongo Boys.
We are thrilled that Dona Maria joins us on this album with 'No More Tragedy'. Dona Maria takes us behind the scenes of her latest release. "'Soy Lo Que Soy', 'I'm what I'm' Album was released in 2018 and soon after 'No More Tragedy' single came out in 2019 – both inspirational and empowering, yet an exquisitely artistically creation."
"'No More Tragedy' was composed and written about a year after recovering from a coma due to a CAR ACCIDENT on March 30, 2016." DONA MARIA added "Few months after my accident, I got married to a very special man and experienced the joy of motherhood that sparked a new creation in every aspect of my life."
Dona Maria announced that on March 27, 2020, she will release from her Album Soy Lo Que Soy', 'I'm what I'm' that was selected in the Latin Grammy Awards 1st ballot in 2019, a new music video for one of her songs 'Leer Tu Mente'; and will also release an English version single 'I can read your mind' on March 28, 2020.
A photo from the scene of her new music video was revealed by Dona Maria before the official release, and that photo contains scenes for the artist while she was pregnant. The artist mentioned that those pregnancy scenes are real and was taken for her one week before delivering her baby boy in 2018. Dona Maria clarified that there's nothing related to motherhood or scenes for her son in her upcoming music video or the new single; the rest of the scenes are new and were taken in October 2019.
Listen to Soy Lo Que Soy I'm What I'm Album
https://open.spotify.com/album/6I5Oxtx0SSmw7FEOhQIOrX
Listen to No More Tragedy
https://open.spotify.com/track/3foJqFc1scgpjk8SMBAWam
Thank you for passing by my online property www.dona-maria.net